There are a million to reasons to love Dr. Seuss's iconic book How the Grinch Stole Christmas. His picture books, which are not to be confused with his easy readers like The Cat in the Hat, are intoxicating to read aloud. I am capable of a smashing Grinch voice, if I do say so myself. I'll just bet that you are too.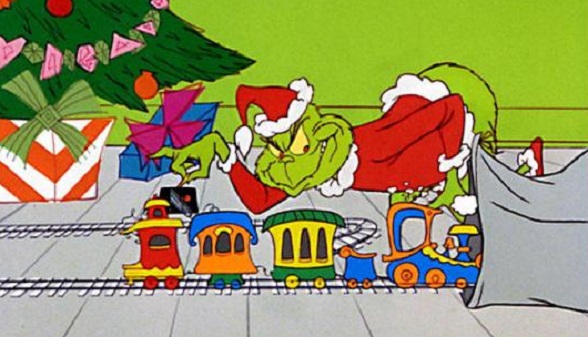 But even at my best, I am but a pale and shabby imitation of Boris Karloff's narration in the 1966 animated version of the
Grinch
, directed by the immortal Chuck Jones of Looney Tunes fame. Above and beyond the story itself, there is so much to love. The voices of Thurl Ravenscroft (aka Tony the Tiger) and June Foray (aka Rocky the Flying Squirrel and Natasha Fatale). Max, the long suffering and eternally optimistic dog. The whimsically craggy mountains. And, most of all the colors. Bright, bold, unapologetically cheerful and gay.
The colors of Dr. Seuss's Grinch as interpreted by Chuck Jones are a perfect detox from the traditional red and green of Christmas. And the Vesties team has all those bright holiday colors you're looking for.